Halloween is over, and to ward off the holiday music for a few weeks (hopefully), we've lined up a culture-packed itinerary for you.
Of course, if you've already crafted an advent calendar counting down when you can open your advent calendar, we've got you covered too. Whether it's at a culture crawl sampling the wares of East Van artists or Indigenous-led workshops where you can make your own gift, there's plenty of chances to cross a few names off your list ahead of time.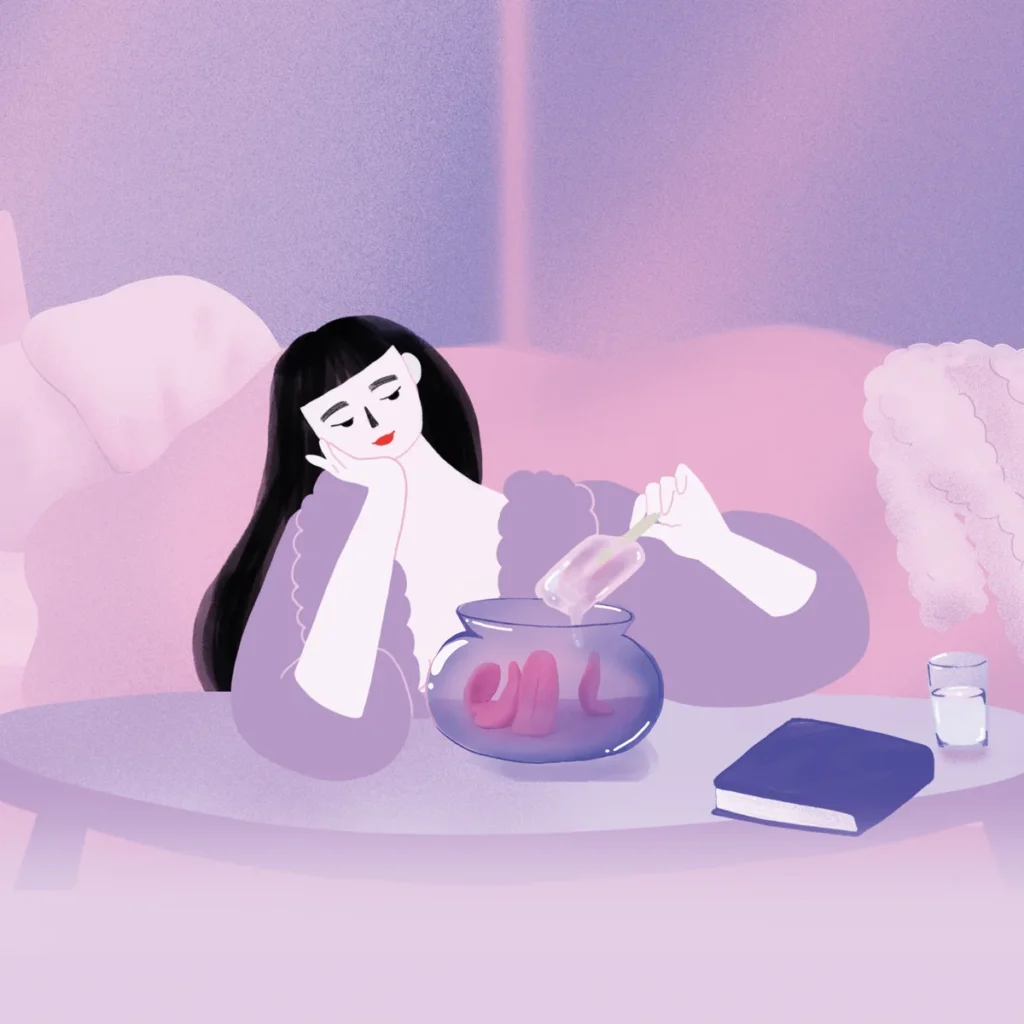 Director/animator/illustrator, Kaho Yoshida brings her unmistakable style to one of our favourite East Van art spaces, Slice of Life Gallery. With animation-based illustrations and prints, this unique show is sure to showcase the intimate joy of creation that comes through all of Yoshida's work.
On from November 3 – 8
1636 Venables Street, Vancouver
One of the Lower Mainland's most lively and distinctive events returns to Vancouver with another calendar of unforgettable performances. Spread over 21 days, the festival mixes theatre, dance, comedy, and storytelling to create something that can only be summed up as, Chutzpah!
On from November 3 – 24
Various locations

This series of Indigenous-led workshops at the Maury Young Arts Centre is creating community around the traditional techniques and skills of the Lower Mainland's first people. Participants will learn about the medicinal and healing power of Devil's Club, make a drum by hand, or create traditional Salish wool. Each one is an engaging and fun way to learn more about our vibrant Indigenous community.
On from November 3 – 25
4335 Blackcomb Way, Whistler
Over 350 local artists have created 739 for this art tradition on Vancouver's North Shore. Now in its 19th year, the CityScape Community ArtSpace event will feature 8" x 8" canvases covering the gallery walls. Visitors can then purchase their favourite pieces, with proceeds supporting North Van Arts. But don't fret about not knowing who made your painting. Once a piece is bought for $100, the artist's name is revealed. It's a fun way to discover emerging artists and maybe pick up a gift or two while you're at it!
On From November 24 – December 17
335 Lonsdale Ave, North Vancouver
A personal and communal story of Chinese migration to Vancouver, Double Happiness features 13 original songs by Nancy Tam and Robyn Jacob. Braiding history with an art-pop aesthetic, and storytelling through live music, sound design, and video vignettes, this performance speaks to the optimism and complexity that comes with beginning anew.
On from November 3 – 12
Left of Main
211 Keefer Street
One of Vancouver's most extensive art events of the year, the crawl returns to celebrate its 26th year! This free event highlights well over 500 artists and leads visitors through the studios and workspaces of the city's most expressive people. No matter the medium you're curious about, you'll find pieces you adore as you wind your way through each building.
On from November 17 – 20
Various locations
Do you ever record your dreams? Dream Marrow is the documenting and expanding of the dreams of two contemporary artists, Hana Amani and Audie Murray. Working across various mediums, each artist explores how the act of dreaming continues to affect our waking life.
On from November 12 – January 22
Burnaby Art Gallery
6344 Deer Lake Avenue, Burnaby
Interpreting the natural beauty of where we live, Julia Soderholm brings a real sense of lush density to her paintings. This show contemplates where we are as a global community, and how looking to nature can bring hope during the dark moments. It's a scaled-down and intimate look at life thriving in small spaces, and how these moments relate to a larger perspective.
On from November 2 – 27
Gallery at Queen's Park
Centennial Lodge, Queen's Park, New Westminster
If you're dreading the impending drop in temperature, take solace that it also brings countless moments of beauty and joy. The collective of artists that have contributed to this Adele Campbell Fine Art Gallery show have found the warm moments that come through the colder months, and it's worth a visit if you're searching for a silver lining in through a flurry.
On from November 26 – January 1
109 – 4090 Whistler Way, Whistler
Slice of Life Gallery: Take the #20 Downtown bus down Commercial Drive
Maury Young Arts Centre: There are several shuttles you can take to Whistler from Vancouver. For instance, there is one that leaves from the River Rock Casino in Richmond, which you can get to by taking the Canada Line train to Bridgeport Station.
CityScape Community ArtSpace: Take the Seabus to Lonsdale Quay, walk North up Lonsdale Ave.
Left of Main: Take the #19 Stanley Park bus down Main Street
Burnaby Art Gallery: Take the Expo Line Skytrain to Metrotown Station, then take the #110 Lougheed Station bus
Gallery at Queen's Park: Take the Expo Line Skytrain to Braid Station, then take #155 22nd St Station via Hospital bus
Adele Campbell Fine Art Gallery: See Maury Young Arts Centre!
The post November Arts and Culture Events  appeared first on West Coast Curated.